Gates plays a very important role in ensuring security to every property. It is installed to control or inhibit the access of unauthorised individual. This will ensure that nobody can enter at your property without asking for permission. Nowadays many of the homeowners are installing automatic gate opener due to its secure and convenient features. These openers are more convenient compared to the traditional gates because through installing automatic gate opener, you will no longer exert much effort. It opens automatically and it provides privacy.


TECHNICAL SPECIFICATION:
SD1108 Technical data:

Motor Power Supply

24V DC

Rated power

80W

Screw Drive Travel

300mm

Rod Speed

1.6cm/speed

Max. Leaf Width and Weight

3m&300kg

Max. Opening Angle

110°

Operating Ambient Temp

-20° - +55°
Dual-gate Automatic Gate Opener INSTALLATION: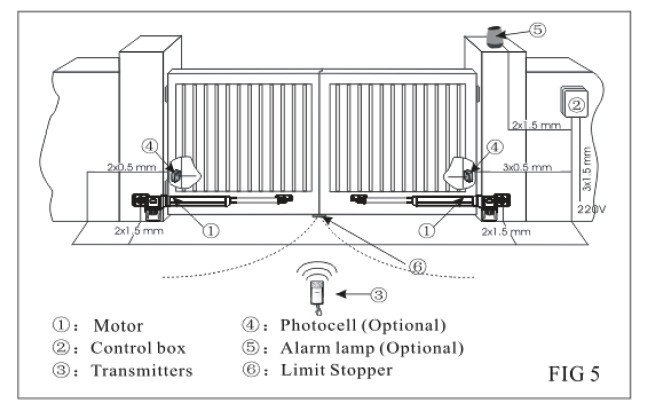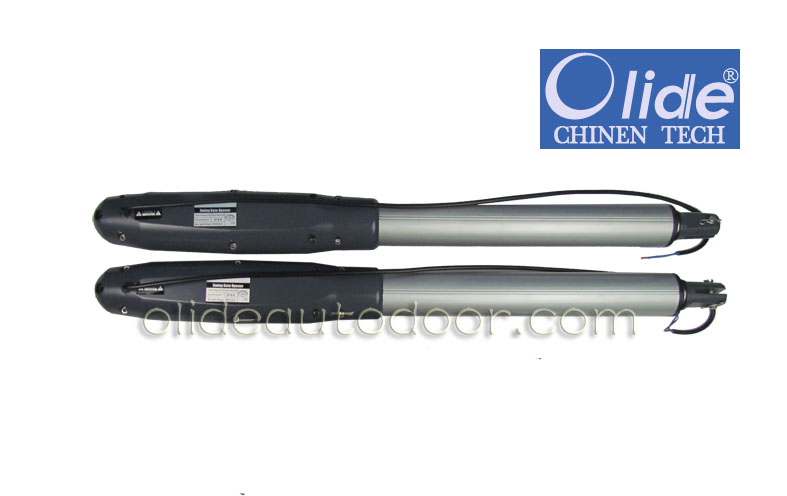 You can now make your gates modern through installing dual-gate automatic gate opener. This opener can be installed as fast as three hours. Many homeowners are now encouraged to improve their gates through the use of this automatic gate opener. What are the features of this dual-gate automatic gate opener?
• Dual-gate automatic gate opener comes along with 3 transmitters, intercom system, wireless keypad, wireless sensor for vehicle and mounting post.
• This gate opener has the capability to open gates with height of 16 feet and weighs 500 pounds.
• This automatic gate opener can be installed easily and you will be guided with the installation manual.
• The Wireless Vehicle Sensor lets you leave the property without using remote transmitter. Burying the cables is no longer needed because of the capability of this wireless sensor.
• Its mounting post has smooth black design, resilient to rust and it is fitted to digital keypad.
• The intercom system or wireless numerical keypad can be set from 100 entry programmes and above. It provides two modes of communication which is very convenient. It can accept four intercom station bases.
• This gate opener has 3 single button remote transmitters that come along with visor clip. This can be programmed or linked easily to the control board of your gate opener.
• This gate opener is powered by 12 volts DC. The battery should remain full charged so that the system will be operated accordingly.
Dual-gate automatic gate opener will enable you to have safe and easy way of living. You will no longer exert too much effort in opening your gate because it opens automatically. This gate opener will provide you the safety and the protection that you need. No intruders will attempt to enter at your property since the control is at your hands. You can control the opening and closing of your gate and privacy will surely be at your hands. Your protection will no longer be at risk.


ORDERS FROM CUSTOMERS


WARRANTY AND AFTER-SALES SERVICE:
18 months warranty.
12*7 service online, Reply in 24 hours for any technical problems.
We will provide free parts for replacement if any problem belongs to us within warranty period.(delivery cost paid by customer).
We will provide free backup parts come with your bulk order.
The spare parts for replacement are offered based on certain charge over warranty period.
OUR FACTORY

COMPANY TRADE SHOW DISPLAY