The use of handicap door operator or automatic handicap door operator is becoming popular. This is due to the fact that this type of door offers high degree of convenience to people. With automatic handicap door opener, there is no need to use your hands in opening the door. This is highly convenient, especially if your hands are full.

Automatic handicap door operator is ideal to residential application, but commonly used to commercial establishments. It can be seen in establishments where there's an overwhelming pubic traffic. This door opener is available both wired and wireless. The door opener may vary from manufacturer-to-manufacturer, but its common components include wall switches, electric door locks, hand-held remote, a battery backup, and a coded keypad. Handicap door operator is easy to install, easy to maintain, and make a nice addition to any door application.
video on youtube:

The reason why automatic handicap door opener is becoming popular to household applications is that it is easy to install. A skilled handyman or a carpenter can do the job for you. You can purchase them in your local hardware or from online stores. They come with simple, but detailed installation manual. The good thing about automatic door operator is that there's no modification needed to be done on the door. Simply install the handicap door operator on the door, and plug it right into the wall socket, and it will work.
TECHNICAL SPECIFICATION:


Handicap Door Operator with articulated arm
Handicap Door Operator with sliding arm
SD3108 Technical data:

Swing application

One-way open, single leaf and double leaf standard doors

Power supply

220V/AC 110V/AC 50/60Hz

Door width

1200mm

Door weight

120kgs

Opening speed

2-8 seconds (adjustable)

Closing speed

2-8 seconds (adjustable)

Opening time

0-120seconds (adjustable)
SIZE OF handicap DOOR OPENER SD3108

HANDICAP SWING DOOR OPERATOR INSIDE VIEW: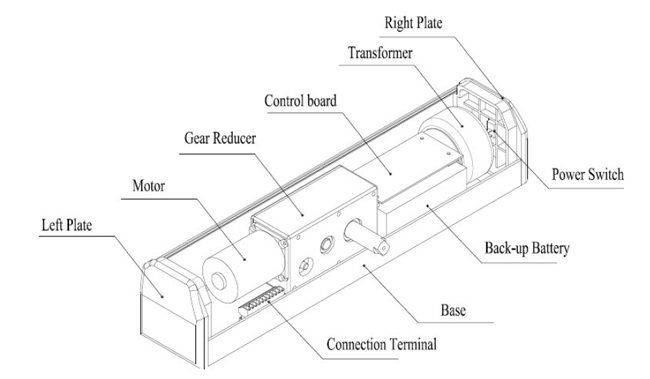 HOW TO WORK ?

HANDICAP DOOR OPERATOR INSTALLATION: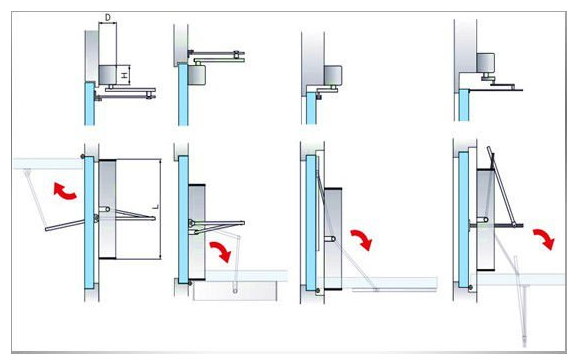 Accessories for handicao door opener
Additionally, automatic handicap door operator will work on both in-swing and out-swing doors. The door opener can be installed both on the right or left hinges and on the pull and push side of the door. To prevent getting damaged, automatic handicap door operator must be installed inside the room. Because handicap door operators are electrically powered, there's a clear chance that it will malfunction when exposed to varying weather conditions. Automatic handicap door operator timing is adjustable. You can manually adjust the door to remain open for 30 seconds or set a manual signal for the door to close when you're ready.
When looking for automatic handicap door opener, you must find manufacturers that offer ADA compliant door operators. In this way, you can be sure that the door operator that you will have is reliable. Additionally, you can expect to receive the support that you need. Purchasing automatic handicap door opener online is recommended. In this way, you will not travel to your local store just to look for the right handicap door operator that fits to your door.
PACKAGING & SHIPPING

WARRANTY AND AFTER-SALES SERVICE:
18 months warranty.
12*7 service online, Reply in 24 hours for any technical problems.
We will provide free parts for replacement if any problem belongs to us within warranty period.(delivery cost paid by customer).
We will provide free backup parts come with your bulk order
The spare parts for replacement are offered based on certain charge over warranty period.
OUR FACTORY
COMPANY TRADE SHOW DISPLAY