One of the most crucial things that need to be considered these days is the safety and protection of the entire family. With all the threats in security and dangerous events happening, it is vital to install a durable and reliable gate to ensure freedom from harm and threats. Individuals are lucky enough that modern gates are now invented. These are specially designed to meet contemporary living and unceasing demand for security and privacy.

TECHNICAL SPECIFICATION:
| | |
| --- | --- |
| Models | SD350 |
| Power Supply | 220V/110V AC |
| Rated Power | 370W |
| Torque | 18N.M |
| Max. Gate Weight | 600~800Kg |
| Travel Speed | 14m/min |
| Operating Ambient Temp. | -20° - +55° |
| Weather-Resistance Rating | IP44 |

COMPLETE SET OF SLIDING GATE Motor: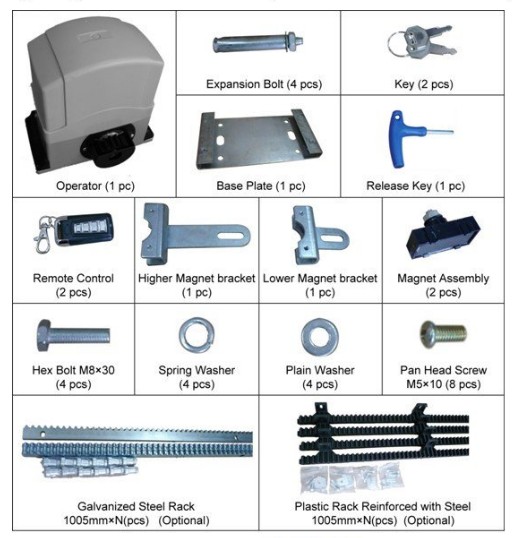 AUTOMATIC SLIDING GATE motor INSTALLATION:

There are many types of gates that are introduced in the market. Each has its own distinct features, styles and functions that promote easy, convenient and secured access system. It can be challenging to choose the type of gate that would perfectly match your needs and requirements. Individuals who are planning to invest in gate installation are advised to choose the gate that guarantees performance and functionality.
Among the many types of automated gates available, the automatic sliding gate motor is worth considering if you do not want your safety and security be compromised. This particular type of sliding gate motor is considered as a unique security solution that homeowners and commercial property owners can install and use. The automatic sliding gate motor can protect your valuable assets, properties and your family most importantly.
Though this type of sliding gate can be installed in residential setting, this is more common for commercial and industrial usage. Automatic sliding gate motor comes in distinct types depending on where the gate opener will be used. There are sliding gate motors that are designed and created for both big and small spaces.
Automatic sliding gate motor can be twin-leafed or single but regardless of features, this is designed not to occupy your yard or driveway since this can slide on both side in the area of opening. This type of gate opener is recognized as one of the most reliable and secured gate systems because the moment this gate gets activated, intruders and unauthorized individuals can never make any entry or means to open the gate.
Another interesting detail about this type of gate motor is the fact that this is being controlled by the drive motor's tracking system. Nobody will be allowed to wedge the sideways unless otherwise used with intense force. With an automatic sliding gate motor, your family and your property is safe all the time. The gate motor should be of high quality and must suit your environment and needs so that you can fully take advantage of what it has to offer.
ORDERS FROM CUSTOMERS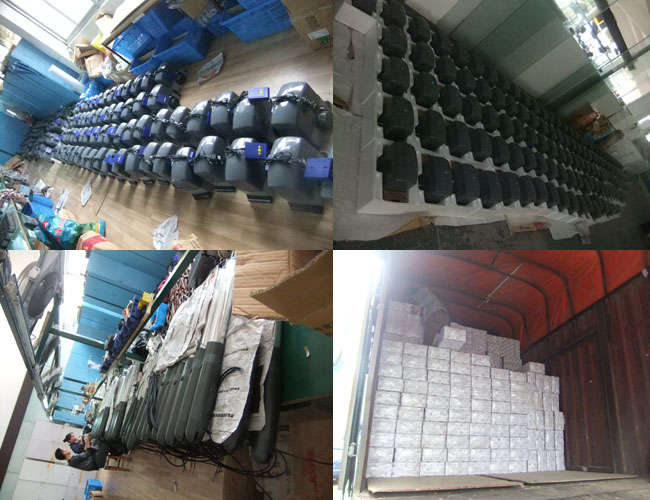 OUR FACTORY



WARRANTY AND AFTER-SALES SERVICE:
COMPANY TRADE SHOW DISPLAY