For automatic swing doors, its efficiency will rely on the type of swing door motor that will be used or installed with it. The type of motor will always have an important role to play in the function of the swing door since it will give the appropriate function needed to comply with the needs of people who would pass through it. There are many types of motors used with the swing doors and most of it is designed to function conveniently in closing the door after people would open it and pass through it.

The basic swing door motor types that are available in the market have the sole function of closing the door whenever people would open it and pass through it. Through the mechanism of the motor or the setting done with it, a door can close automatically after the set time. Most establishment owners would set their motors to let their doors close slowly after a minute to give enough time for people to pass through especially those with disabilities and elderly clients.

With the basic function of just closing the door, people will not have to bother with closing the door manually and keeping it closed before they can continue with their routines. Aside from these types of doors, there are also those swing door motor types that are designed to automatically open and close for the convenience of people passing through it.


video on youtube:
TECHNICAL DATA
SD3108 Technical data:

Swing application

One-way open, single leaf and double leaf standard doors

Power supply

220V/AC 110V/AC 50/60Hz

Door width

1200mm

Door weight

120kgs

Opening speed

2-8 seconds (adjustable)

Closing speed

2-8 seconds (adjustable)

Opening time

0-120seconds (adjustable)
These electromechanical door operators are those that are commonly used on passageways having high traffic of people passing through especially during hectic hours. It will allow the swing door to function as a convenient door that can open and close whenever needed and not let it be a barrier especially for those with high volume of people passing. Most of these motors can be placed either on the outside or inside of the door, whichever is convenient for the establishment owner or what the owner thinks is convenient for their clients.
Such motors can also have a full energy, low energy or power assist speeds that gives different function to people who would pass through it. Those motors made with full energy will automatically open and close the door in full speed while those in low energy will do it in a slower time period. On the other hand, the swing door motor with power assist function will require the person to open the door with a reduced force and will just close it at a time span just like what low energy door motors would usually have.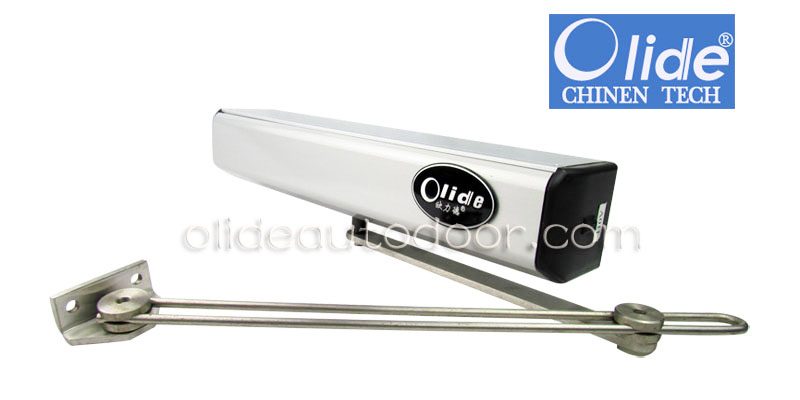 Swing Door Motor with articulated arm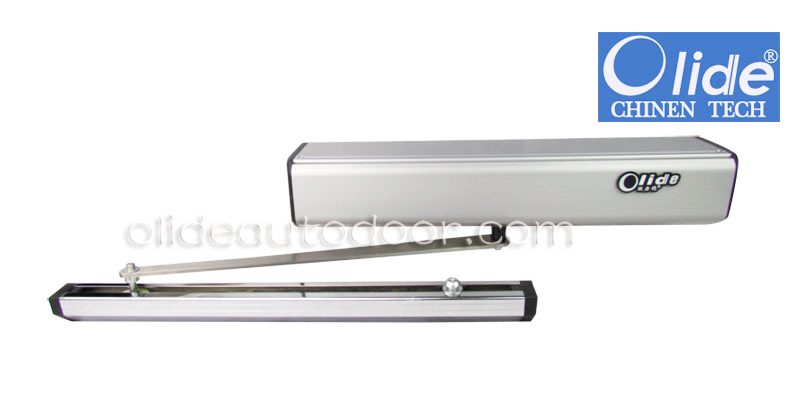 Swing Door Motor with sliding arm
SIZE OF SWING DOOR OPENER SD3108

INSIDE VIEW: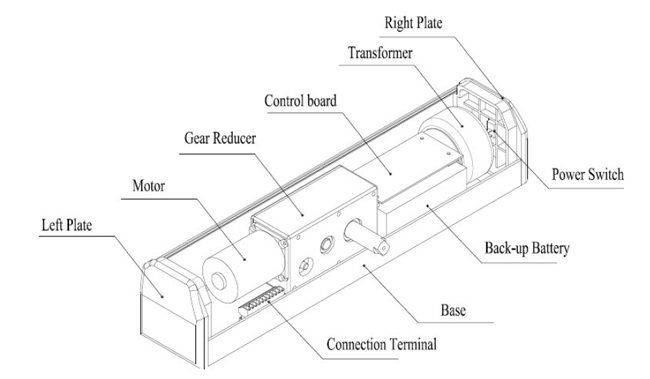 INSTALLATION: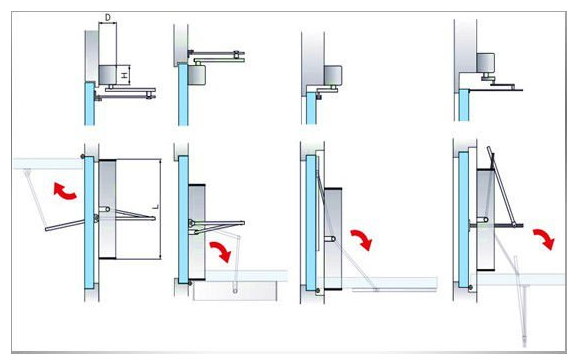 PACKAGING & SHIPPING
WARRANTY AND AFTER-SALE SERVICE:
18 months warranty.
12*7 service online, Reply in 24 hours for any technical problems.
We will provide free parts for replacement if any problem belongs to us within warranty period.(delivery cost paid by customer).
We will provide free backup parts come with your bulk order.
The spare parts for replacement are offered based on certain charge over warranty period.
OUR FACTORY
COMPANY TRADE SHOW DISPLAY: