The wrought iron gates opener is made of good and high quality metal with very low carbon for rust free and lifelong persistency. It has very different style too which makes it to unique and beautiful that can add elegance to the accent of the front yard. This is especially so today that some engineers add technology to the gate. It is the gate which automatically opens without human touch because it is operated through a remote control or has a sensor which detects that homeowner cars are approaching because it is operated by assigned personnel in the security without pulling and pushing the gate.


TECHNICAL SPECIFICATION
Model

SD370
SD550
SD750
SD950
SD1200

Power supply

110V/220V AC
380V AC

Rated power

370W
550W
750W
950W
1200W

Torque

18N.M
28N.M
38N.M
48N.M
60N.M

Max. Gate weight

600-800kg
1200kg
1600kg
1800kg
2000kg

Travel speed

14m/min
12m/min
10m/min
9m/min
8m/min

Operating ambient Temp.

-20°~+55°

Weather-resistance Rate

IP44
COMPLETE SET :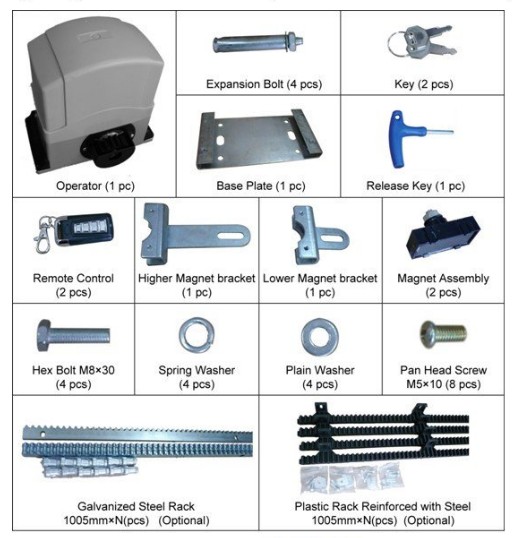 Automatic Industrial Front Door INSTALLATION

Most palaces in United Kingdom use a wrought iron gate opener. Because it is secure and convenient, there is no need to call the Royal Personnel or Security Guard to open the gates since there is personnel operator assigned in monitoring out palace activity. There is a video security too so that the personnel can easily check if there are suspicious individuals who are wandering around.
Most of the designs of wrought iron gate opener are customized in Britain because they are inspired by the Royal Family crown. However, according to history, wrought iron was used already many centuries ago in China but not introduced to Western Europe until European has explored the world.
Now, you can see wrought iron gates opener being used anywhere in the world especially in exclusive village to avoid blowing of horn of the car just to open the gate by somebody. Also, this kind of gate is used to avoid unwanted visitors to get inside the village's residences and also to lessen the expense of hiring a security guard. Moreover, regardless of the weather, wrought iron gates opener are much better than any other gates.
There are many types of iron but this the only steel that has low carbon content.
ORDERS FROM CUSTOMERS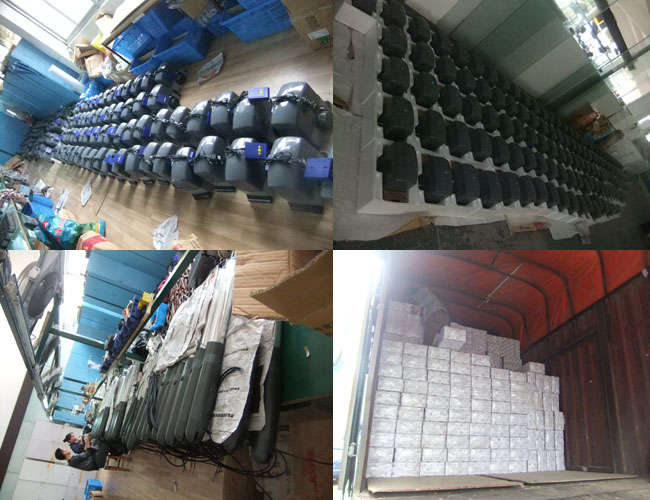 OUR FACTORY

WARRANTY AND AFTER-SALES SERVICE:
18 months warranty.

12*7 service online, Reply in 24 hours for any technical problems.

We will provide free parts for replacement if any problem belongs to us within warranty period.(delivery cost paid by customer).

We will provide free backup parts come with your bulk order.

The spare parts for replacement are offered based on certain charge over warranty period.
COMPANY TRADE SHOW DISPLAY